ABOUT OUR COMPANY
Our History
Founded in 2006, Daher Industrial Company, started her business as Stone Company in 1977.
Daher industrial Company is one of the Leaders in the Steel structure business, Prefabricated construction, also in the industrial crane services as a leader in the Refurbished DEMAG cranes beside the sandwich panels import section.
Steel StructureDesign & Implementation

Sandwich PanelsImport & Installations

Prefab SolutionsDesign & Manufacturing

Industrial CranesRefurbised DEMAG cranes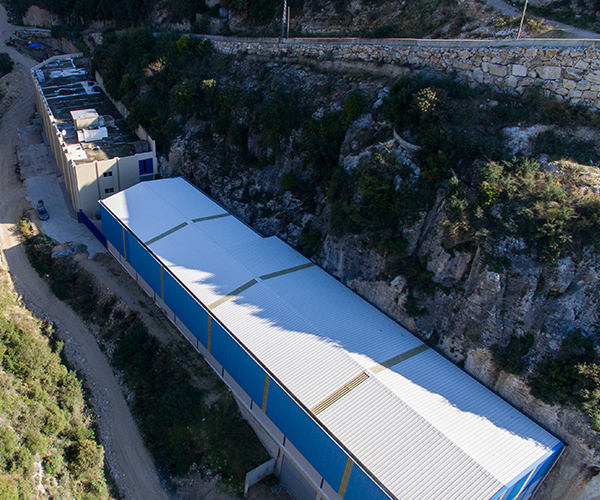 Our History
Founding of DICO
Daher Industrial Co. started in 1977 as a small establishment dealing in Stone cladding products and installation. Repeated success stories allowed the possibility of product diversification and the new incorporation of the company in 2006 shifted the main focus to Steel Structures as a start.
Commitment to excellence and first-class services. We take pride in our reputation for customer satisfaction thanks to our attention to details and deadlines. An experienced management team and engineers are always ready to oversee all processes to complete any project on a timely manner.
We are one of the Leaders in the country in the steel structure business, prefabricated construction, industrial cranes services in addition to sandwich panels import. We are always seeking perfection in developing processes, expand products portfolio and set a great example in client satisfaction.
Determine your Requirements
Our engineers are fully trained in the many fields of our products/services lines, industrial installation, maintenance, and repair. They are ready to set a quick assessment for your inquiries.
Project Assessment and Evaluation
Engineers and product managers will have an evaluation following the assessment of your requirements to build a a full project scope including design specs, price and timeline for project finalization.
Design and Fabrication
This involves creating a layout of the warehouse, the structure or any other design details. Fabricating, this involves cutting, welding, and assembling the steel components according to the design plan or supplying the fabricated material for other services provided by DICO.
Installation and Project Delivery
It's important to work with experienced professionals who have expertise in designing and building steel structure warehouses or provide such high-end industrial services to ensure that any project has the best finishing touches for a complete project delivered on-time.